Prof. Yaping Zhao (Link)
Northeastern University, China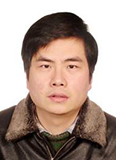 Research Area:
Gear Geometry, Research and development of new mechanical transmission device, Engineering differential geometry
Brief introduction:
Jianlong distinguished professor, Northeastern University; Senior member of China Society of mechanical engineering, senior member of China Society of mechanics, director of metallurgical equipment branch of China metal society, member of IFToMM gear technical committee and ASME member.
Prof. Kun Li (Link)
Chongqing University, China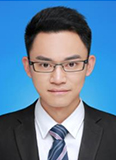 Research Area:
Integrated Computational Materials Engineering and Design, Additive manufacturing and intelligent manufacturing, Study of material phase transition and phase simulation and prediction, Mechanics and micro structure of materials
Brief introduction:
Prof. Kun Li, Distinguished expert of "Hongshen Young Scholar", School of Mechanical Engineering, Chongqing University, doctoral supervisor, overseas talent. He received his bachelor's degree in materials science and engineering from Jilin University in 2011. He received his Doctor of Engineering degree in Mechanical Engineering from Tsinghua University in 2016. In February 2017, he went to the University of Texas at El Paso to do postdoctoral research, and served as the co-supervisor of Lawrence E. Murr and R.D.K. Misra's research group for doctoral students. His research results won the 2018 Annual Researcher Award of the University of Texas. He joined the Department of Mechanical Engineering and Materials Science at the University of Pittsburgh in April 2019. In August 2020, he was appointed as "Hongshen Young Scholar" professor and doctoral supervisor of Chongqing University, engaged in teaching and research work. Mainly engaged in additive manufacturing, intelligent 3D net forming, high performance materials and phase transformation, material computing and other research.
Assoc. Prof. Jianguo Wang (Link)
Qinghai University, China
Research Area:
metallogenic regularity and metallogenic prognosis, mineral deposit geology
Brief introduction:
Jianguo Wang, is a doctor, associate professor, mineral survey and exploration major, graduate tutor; member of the Expert Committee of China Technology Innovation Strategic Alliance of Nonferrous Metals Industry, Visiting Scholars at Aberdeen, Member of China Geological Society, member of China Nonferrous Metals Society; He has presided over and participated in more than 20 provincial and ministerial projects, General Administration of Local Supervision and Regulation projects and enterprise entrusted projects, More than 30 papers were published, and Participation in more than 20 national or international conferences, four authorized patents, one textbook was published; 2012 PhD Graduate National Scholarship, won excellent undergraduate thesis instructor of Qinghai University in 2016 and 2019, and won the outstanding individual in Qinghai University in 2018; Become a reviewer of Journal of Nonferrous Metals, Journal of Gold Science and Technology, Journal of Nonferrous Metals(Mining Section), Journal of Qinghai University (Natural Science Edition) and other journals. Mainly engaged in the research and teaching work of mineralization rule and mine forecdiction, mineral resource exploration, mine safety and green mine construction, etc.
Assoc. Prof. Daxue Fu (Link)
Northeastern University, China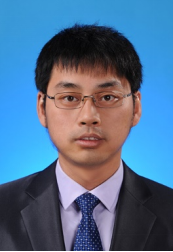 Research Area:
Magnesium production, vacuum thermal reduction, molten salt electrolysis
Speech Title: Technical status of magnesium production and automation magnesium production technology
Abstract: Lightweight magnesium-based materials have attracted worldwide attention because of their high specific strength and specific stiffness, good vibration reduction, magnetic shielding, corrosion resistance, and excellent workability and recovery, which are imagined to have great applications in automobile, aerospace and medical purposes. Magnesium is produced by two principal processes: electrolysis and thermal reduction(silicothermic, aluminothermic, carbothermal and CaC2 thermal reduction). Pidgeon process as one of the silicothermic processes is the mainly technology for Mg production. However, it is a semi-continuous and high labor-intensity process. Magnesium produced under atmospheric pressure is a promising process to achieve continuous and automatic Mg production. Several continuous and automatic technologies for Mg production are introduced.